Positive methods. Rewarding results.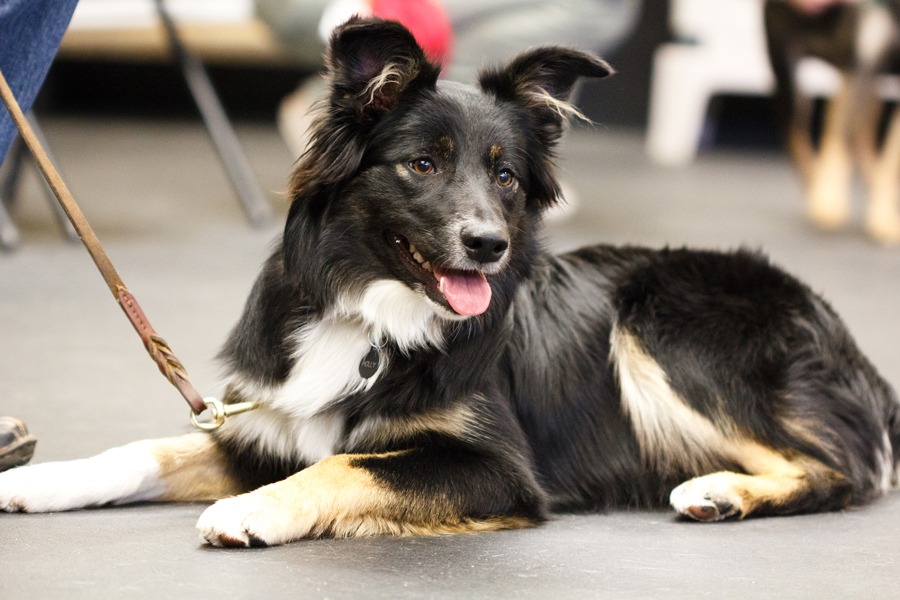 At Happy-Go-Lucky Dog Training, we hold an average of 16 different classes a week in two training rooms. We have six Certified Professional Dog Trainers and five assistant instructors, all of whom are on-staff to maintain consistency in methods and a high level of experience throughout our classes. There's lots of one-on-one attention and hands-on practice, helping you and your dog succeed every step of the way.
Check our schedule to find a class that fits yours. Group classes are not for reactive/aggressive dogs (dogs that aggressively or fearfully bark and/or go after other dogs or people). Call 503-731-8774, and we'll be happy to answer any questions.
DUE TO COVID-19 RESTRICTIONS, WE ARE ONLY ALLOWING ONE PERSON TO ATTEND PER REGISTRATION.* AND MASKS/FACE COVERINGS ARE REQUIRED.
*If you or anyone in your household has any symptoms of COVID, do not come to class or send anyone else with your dog. Call us to make alternate arrangements and/or receive a refund. You will not be penalized for cancellations due to COVID.
Due to limited spaces, classes are quick to fill. If you'd like to be on a wait list for a class, please let us know. We will try to contact you when new classes are added, or please check back.
We are now offering our Beginning Obedience Train at Home Package. This includes five videos, supporting handouts and two private 30 minute Zoom consults for $175. We are also offering individual Zoom consults as a separate service to help with behavior or training issues.Check out our Virtual Training packages available »
Thank you for your patience and support during this challenging time and please take care!
Pre-registration and payment are required to reserve your spot in class. Class offerings & schedules are subject to change due to demand.